Guest Contributor: Jenny Krout
My daughter, Haley, just recently grew out of the majority of the newborn diapers that I had purchased.  She's a nice chubby baby, 8 pounds 10 ounces at birth and 12 pounds 3 ounces at 6 weeks, so I didn't get as much use out of some of the diapers as I would have liked.  I was expecting a smaller baby!  Newborn sized diapers seemed to last us between two and six weeks.  If you tend to have big babies (or just want to know which ones will fit the longest), read on for the diapers that we got the most use out of before we were able to make the switch to one-size diapers!
Happy Heineys MINI:  This is a mini version of their one-size diaper and fits babies between 4 and 16 pounds. It's got rise snaps that allow it to fit babies within this range. At birth, this diaper fit Haley perfectly on the smallest rise setting.  I'm sure it would have fit her if she were smaller, as well, since we could have made it smaller through the waist. Now at 8 weeks and somewhere around 13 pounds, Haley is wearing this diaper on the middle rise setting.  We can still completely unsnap the rise, so she's definitely getting lots of use out of this diaper!
Kissaluvs Fitted Size 0: This is another diaper that has a large weight range (5-15 pounds).  Instead of rise snaps, this diaper has 2 rows of snaps.  If you need the diaper to be smaller, you snap it closed on the lower snaps.  If you need it bigger, then you use the top row of snaps.  We loved this diaper when she was first born because of the snap down for the cord.  As I mentioned above, Haley is a heavy wetter and this diaper has been working out great for us overnight (paired with a cover, of course)!
Softbums Echo/Omni:  Now, this diaper isn't specifically marketed as a newborn diaper, but it gets so tiny that it works!  Their unique slide-2-size system makes this diaper cinch up so small.  I put the elastic as small as it would go and it was TOO SMALL for Haley as a newborn.  I had to loosen it up! It even fit right below her cord so we didn't even have problems with it rubbing up against it. Paired with their mini-pods this diaper works great AND will last you all the way through potty training!
Even though we are now using our stash of one-size diapers, these 3 are still in our rotation and will continue to be for quite some time!  If you're worried about spending money on diapers you won't use for very long or you tend to have bigger babies, I would definitely recommend you check theses ones out!  They've lasted us much longer than some of the other newborn diapers and fit just as well, too!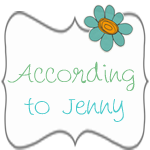 Bio: Jenny is the writer behind the blog, According to Jenny, where she shares her thoughts on being a semi-crunchy mama of 2!  She lives in beautiful Pennsylvania with her husband and 2 kids, Grady-born in 2010, and Haley-born in 2012.  She's an avid baby-wearer and cloth diaper addict.  You'll find a little bit of everything over on the blog-reviews and giveaways, too!
Added by DiaperShops.com
When selecting a newborn diaper option there are a few key things to remember:  
Newborn birth weights average anywhere from 6-10lbs so your experiences with diaper selection should consider the expected birth weight of your child.  Some newborn specific diapers begin fitting as small as 4lbs.
Some newborn cloth diapers; like the Lil' Joey's, GroVia, Kissaluvs, and Swaddlebees have special fit to accommodate the umbilical cord stump as it heals.
Newborn diapers can be reused later if you plan on having additional children.  They also have a very good resale value.
Your baby will likely grow out of the diapers functionally before they out grow them in size.  As your baby grows and their pee frequency and quantity increases you may start to notice leaking or full diapers after just 1-2 pees.  This may be a good time to begin using a larger sized or one-size diaper.
Looking for an affordable newborn cloth diaper option?  Don't rule out prefolds and covers.  A newborn bundle like the Bummis Newborn Pack begins at around $42.  With covers you can typically wipe them clean and reuse them again on the next diaper change by replacing with a clean dry prefold.
How many newborn cloth diapers will you need?  Newborns pee regularly and may need to be changed more frequently, some as often as every 1-2 hours in the beginning.  Your newborn may go through 12-15 diapers each day in the first few weeks after birth.
Additional resources for helping you decide on the right cloth diaper for your newborn:
Dirty Diaper Laundry blog – video reviews of one-size and newborn cloth diapers
Cloth diaper terminology – learn the lingo!
Visit us on Facebook (or one of our other social media outlets) to ask questions about newborn cloth diapering.  Our fans may even weigh in on their recommendations as they share what has worked for them.
  Photos used with permission by Jenny Krout, According to Jenny.